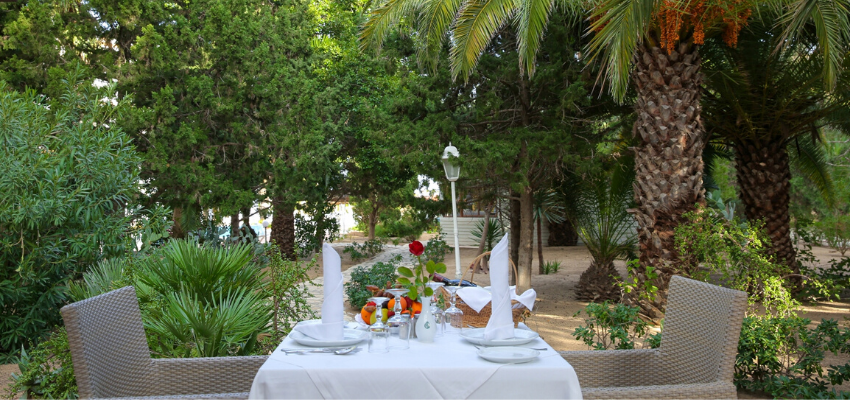 Marhaba Royal Salem & Salem, a haven of greenery
When entering Marhaba Royal Salem and Marhaba Salem, nothing promises the extraordinary of a unique setting in Sousse. And yet, hidden behind the entrances, the large 7-hectare forest is in fact what makes the unicity of these two family hotels, which offer a real haven of peace in the city.

In the middle of this large park with its palm grove and its eucalyptus forest, everything has been carefully thought out so that each corner should be a moment of grace.
In the heart of the park, out of sight, to preserve the privacy of guests, 3 outdoor swimming pools, like little islands lost in this immensity of greenery. As you slip into the water, head in the clouds, you are guaranteed to have an unprecedented experience.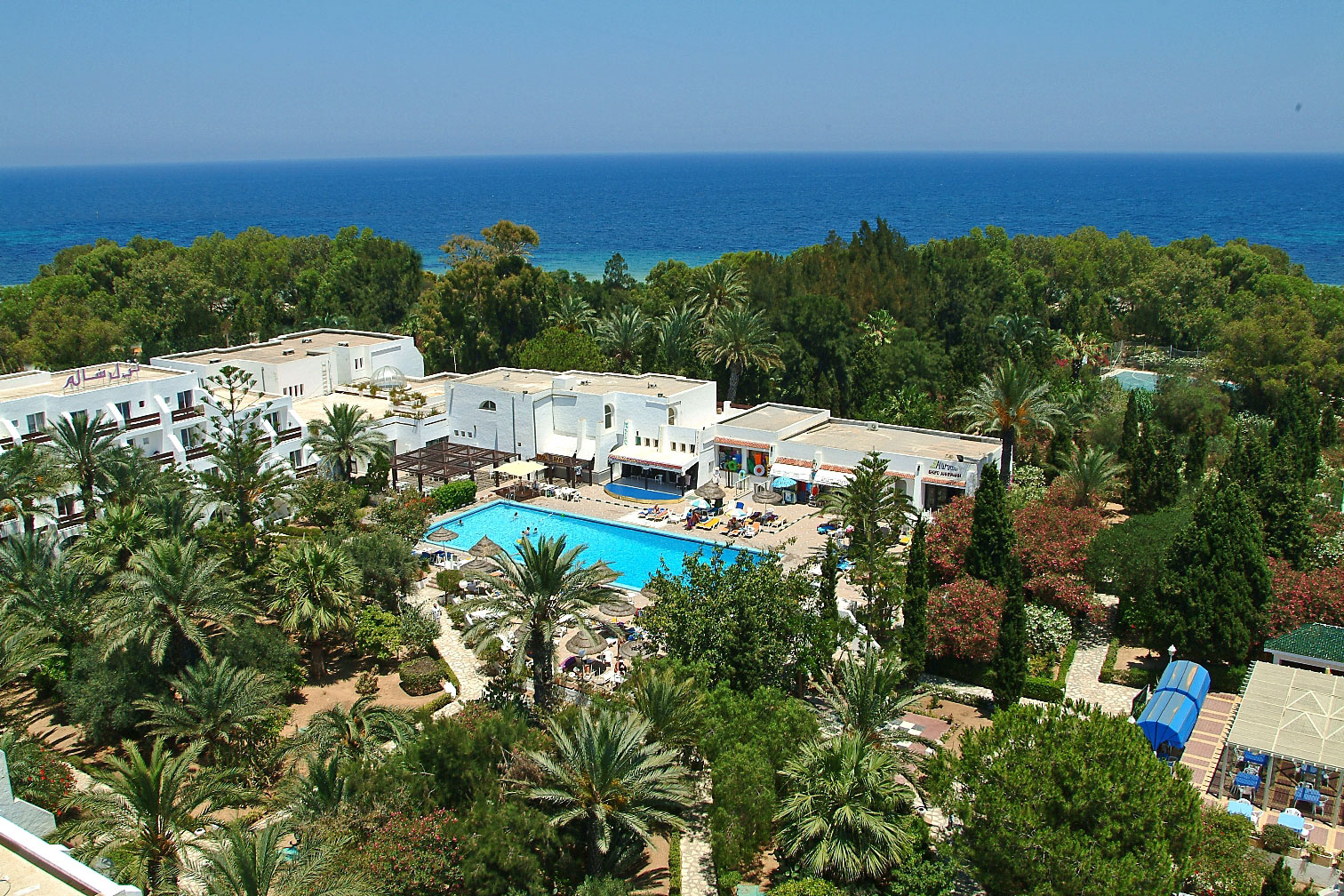 And this is only the beginning … The holidays say: Hurry, it won't be long; Laziness responds: Let's wait.
Morning coffee or lunch could not be better savored than when they are enjoyed outdoor, in the shade in the only forest on the coast of Sousse, a source of relaxation.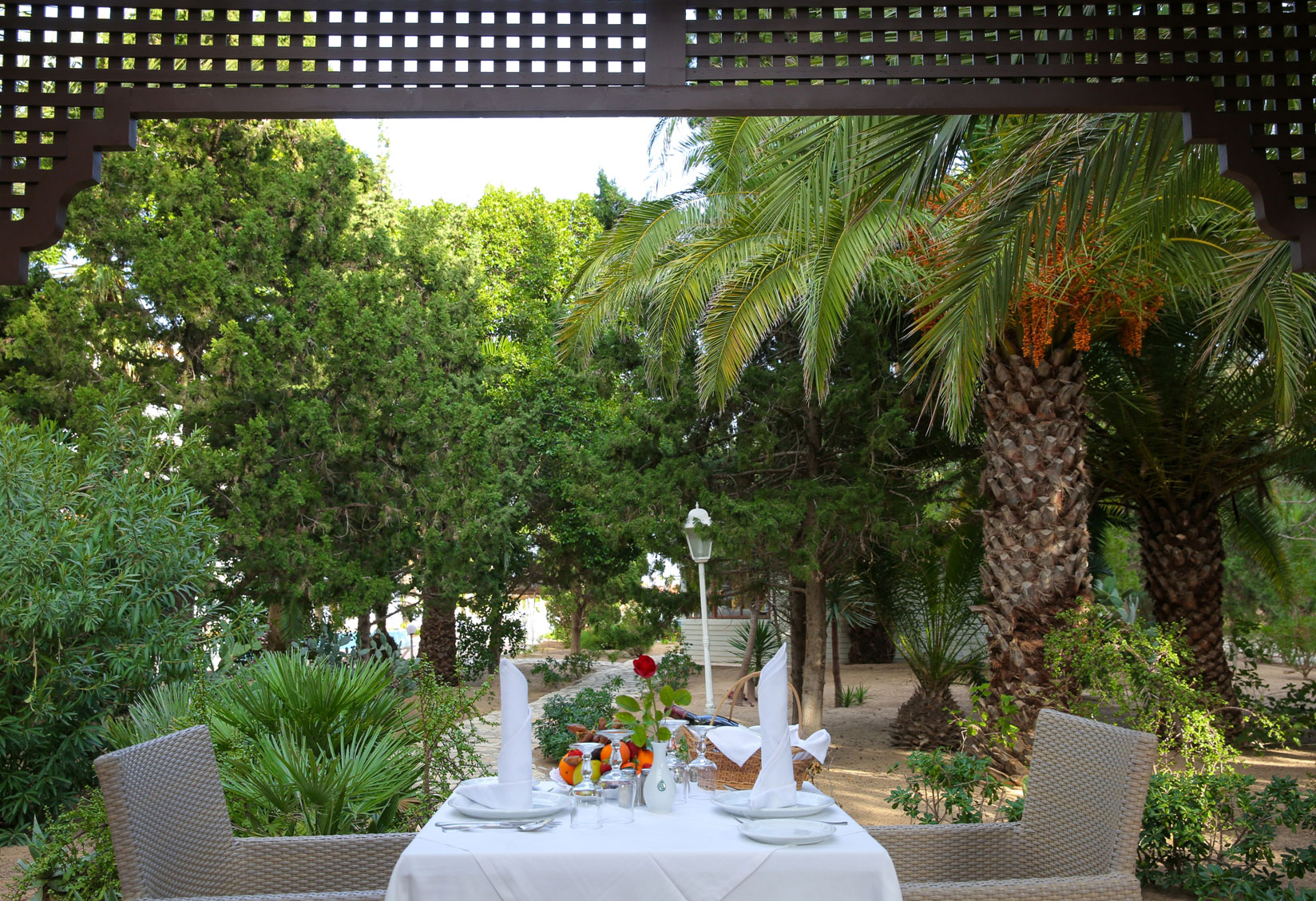 Our little paradise nestled on the beautiful coast of Sousse also represents one of the strong points when it comes about choosing a place for the organization of any type of business or team building event. The complementary mix between indoor and outdoor space creates the ideal setting that can transform your events form ordinary into captivating ones.
From the perspective of team building activities, apart from the beauty of the landscape, the generous space of the large park is very useful for hosting outdoor soft activities.
Whether it's Royal Salem or Salem, we offer you complete solutions for your events: from accommodation with excellent services at affordable prices, well-equipped halls for congresses, seminars and conferences to a variety of versatile spaces.
Do you want to surprise? We have the perfect solution!