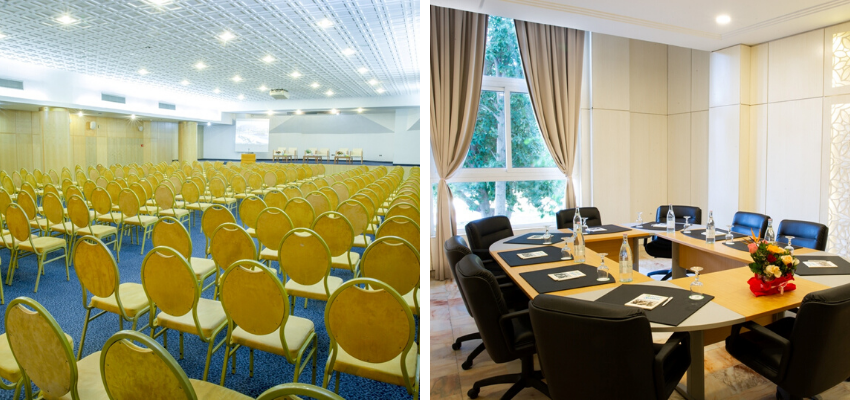 Successful business events with Marhaba Hotels
Our hotels were many times the perfect choice when it comes to organizing business events in Sousse. Thanks to the know-how in the corporate field, we succeed every time to put in place all the details to obtain the desired result.
In a modern world, organizing such an event comes with a lot of pressure. But our organizational skills will help you turn your conference, seminar or work shop into a resounding success. Attractive design, comfort, perfect acoustics … A business environment where ideas and partnerships come to life.
As an organizer you can opt for one of our 2 hotels with tradition in events of this kind: the Marhaba Palace and the Marhaba Royal Salem.
5 reasons to choose Marhaba Palace?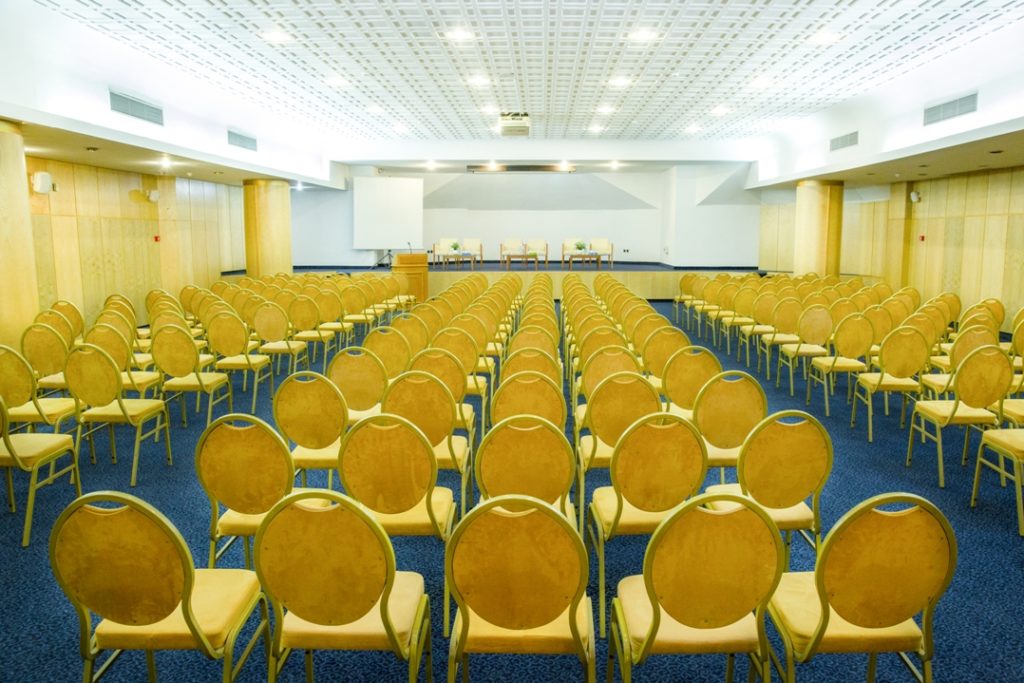 A privileged location by the sea, in the heart of Port el Kantaoui
5 meeting rooms perfectly equipped to work in optimal conditions including 1 plenary room for 300 people, 1 sub-committee rooms for 30 people, 2 sub-committee rooms for 20 people and 1 room for 80 people
Accommodation in rooms with personality for an immersive residential seminar
A customized restoration
Relaxation areas with swimming pools, hammam, Jacuzzi to combine work and relaxation
What does Marhaba Royal Salem offers you?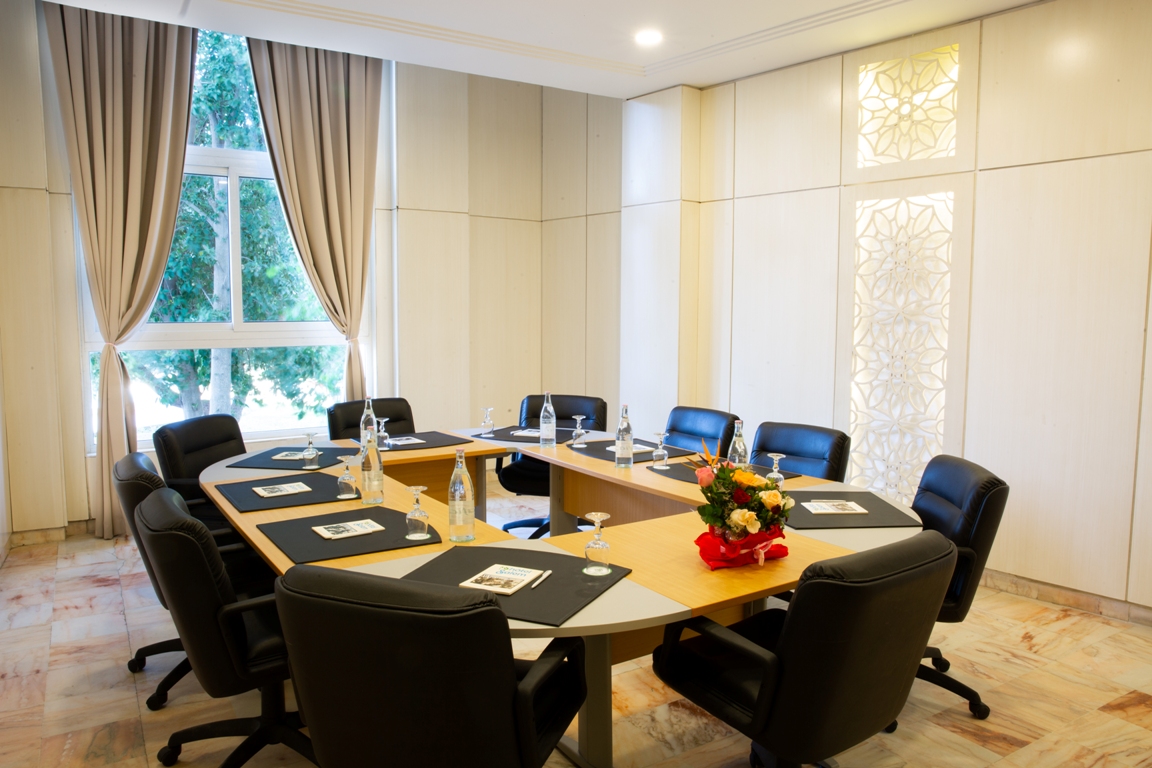 A polyvalent hall for seminars and conferences for 120-150 people and 1 room for 10 people
Access to a green park of 7 hectares. Our oasis in the middle of nature is already famous for the good energy it offers, thus creating an impeccable mix between the professionalism necessary for a business event and the authentic relaxation during the breaks.
Rooms with a unique view of the sea and the outdoor garden
A variety of places where you can continue to socialize after the event. The "hub" structure of the Royal Salem Hotel with its "brother" Marhaba Salem facilitates the blending of a diverse range of services. After the event you can spend memorable and relaxing moments in one of our restaurants and bars
The essential facilities are complemented by others depending on your needs: dedicated teams, spaces for outdoor activities, parking spaces, and a versatile set-up.
At Marhaba, we believe in the power of the handshake, the sincere smile and the small details that lie at the root of any success.