Feeling free & safe this is what your holidays at Marhaba Hotels will look like
Dear Guests,
First let us thank you for supporting and encouraging us during the last few months; all your messages and comments melted our hearts and gave us the positive energy and motivation to overcome the hard times as well as patience to look for better days.
We can finally say waiting is worth it and that little by little, we can once again put plans in place for holidays and become the big family that we have been up to so far 🙂
And now, with the arrival of better days we wanted to send you an important message: Marhaba Hotels take care of you and your holidays will be as relaxing and fun as always yet very safe. It is to recall that the World Health Organization ranked Tunisia in top 5 countries in the world when it comes to safest covid destinations for holidays.
We are ready and glad to welcome you back with the commitment to offering trust and confidence through your care and well-being while you enjoy your stay.
The new normal: maximum guest care with raising standards of hygiene and quality
For over 50 years our aim is to create a complete hospitality experience for family holidays. The new normal is still about feeling free and unforgettable memories but with a twist of increasing safety and health standards in the face of new challenges that have arisen. And actually a little distance is not so bad after all; it means more space, more relaxation and more fun.
In this sense, the Marhaba chain is working on increasing safety and health standards, in accordance with the protocol issued by the Tunisian Ministry of Tourism and the WHO guidelines. We offer you a safer stay without sacrificing the freedom and enjoyment of being on holiday.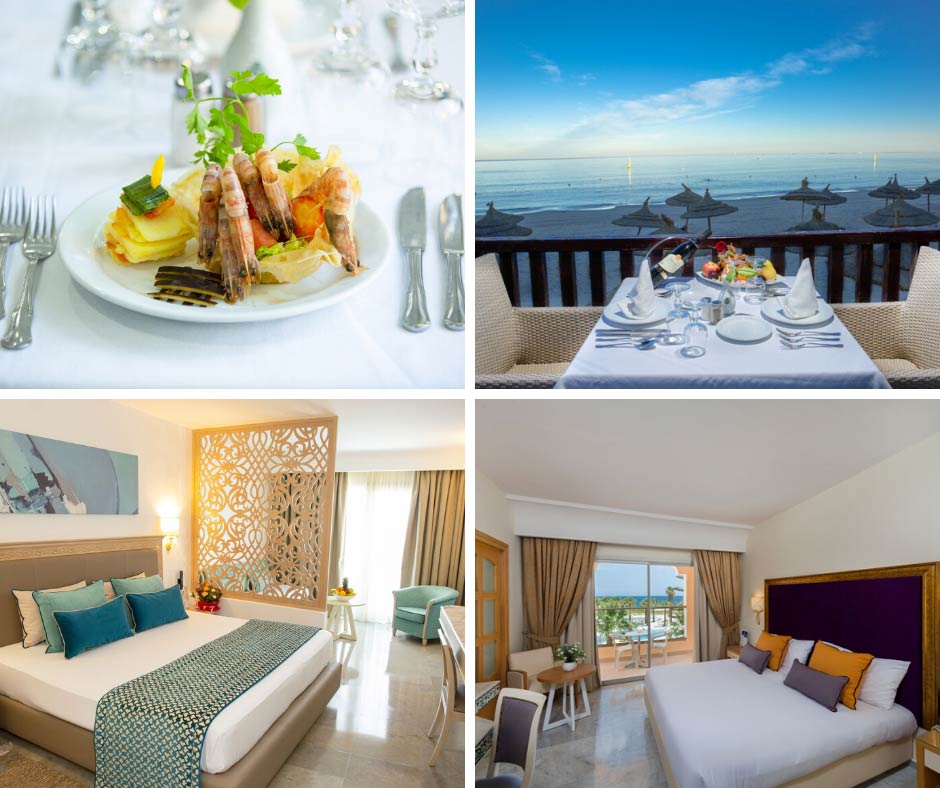 So here is what we did to make sure your holiday in Tunisia in one of the Marhaba Hotels will be a safe, carefree and enjoyable one:
General Rules
– Capacity has been reduced in all our hotels to a maximum of 50%
– Detailed protocols have been developed for employees to safely deal with daily tasks
– General use of masks
– Provision of disinfectant gel in all work stations and common areas
– Increase of the frequency of cleaning of all common areas
– Social distancing
– Posters with information on preventive measures and instructions
Arrival and Welcoming
All guests will be given a temperature check on arrival, hands will be disinfected and check-in procedures will be carried out in compliance with the standards.
Common spaces
In all common spaces sufficient hand sanitizers are available for personal use. Surfaces that are frequently touched are also frequently cleaned with disinfectant.
Guest rooms
Before you check-in your room will have been thoroughly cleaned and disinfected. The housekeeping team have received special training on issue using single-use gloves, masks, cleaning and disinfection certified products.
All contact surfaces are disinfected with high level disinfection during and after the accommodation of the guest.
The air conditioners filters are regularly changed and the rooms are ventilated at the end of each cleaning process.
In addition there is a process to set up a separate section to safely accommodate suspected cases of COVID19 until required doctor's examination and verification are provided and authorized institutions are notified.
Kitchen, Restaurants & Bars
Breakfast, lunch and dinner timetables have been extended to avoid crowd. The tables and the chairs are placed to respect the 2.5 meters safety distance and will be disinfected after each guest.
The cleaning and hygiene of the kitchen and related areas, all kind of equipment and tools used in the kitchen is regularly ensured. Attention is paid to the use of uniforms, personal protective equipment and the personal hygiene of the kitchen staff during their work.
We have improved fresh air ventilation in all our restaurants and we have adapted our F&B service: process automation, rethinking of the gastronomic concept, new product formats. Food and drinks and will only be served at the bar or at the tables, there will be no self-service.
Swimming pools & Beach
Appropriate products are used to disinfect the water, which will be monitored more frequently. The distances between sunbeds on the beach and poolside have been rearranged in accordance with social distancing rules.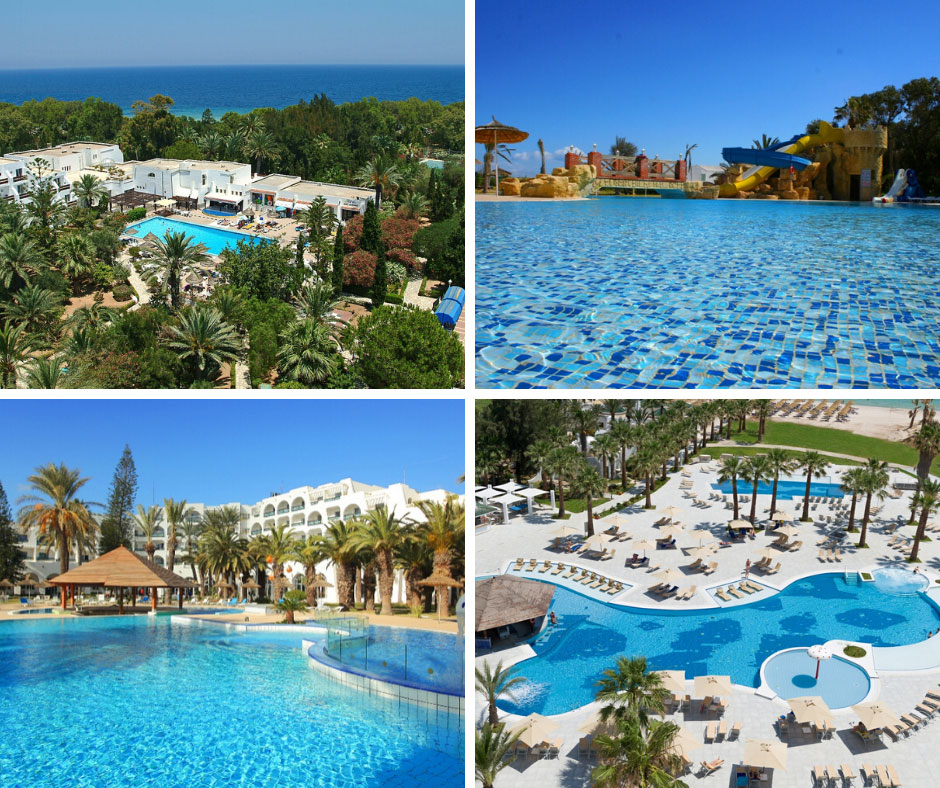 Spa & Gym
Hygiene procedures are reinforced while the capacity is limited.
Entertainment
The entertainment program will be adapted to the new situation. The evening programs will be adapted to offer shows and musical performances at which we can guarantee the safety of our guests, entertainers and artists. Children's activities will also be adapted, reducing capacity and monitoring of safety distances.
Meetings & Events
We have set new standards for meetings and events at Marhaba Hotels. With a dedicated focus on health and wellness, the event experience will benefit of responsive service from our dedicated team members.
Training and Information
Our teams are continuously trained on COVID-19 and safety, information and safety recommendations to guests.
Cristal POSI_CHECK COVID19 Certification
All our efforts would not be enough if they were not certified. We have opted for the international Cristal certification and we must mention that Cristal are leaders in health, safety and quality to the hospitality industry.
Taking care of our staff
Hallmark of the chain, our team is up to date with regulations, certifications and protocols. As part of our commitment we also take care of them so that they continue to offer you a unique experience even if in a way different.
Feeling free & safe has been conceived as a flexible commitment that will be adapted day by day to current challenges while letting you enjoy one of the most charming destinations in the world.
The Marhaba Team,