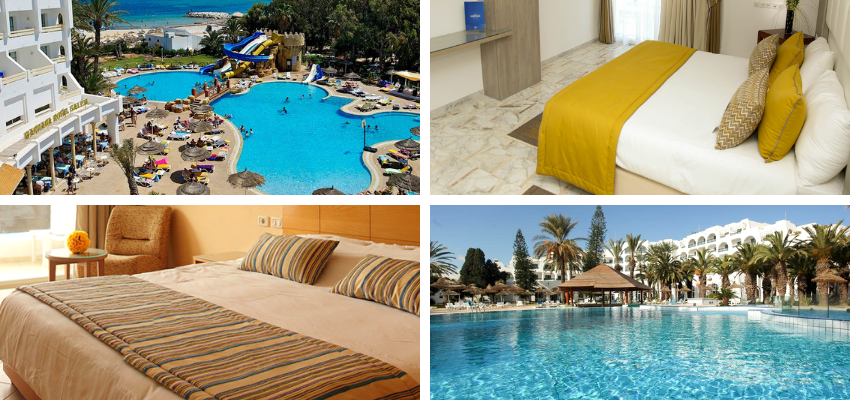 Marhaba Hotels & Resorts: The family friendly holiday brand
It's been more than 50 years since Marhaba Hotels & Resorts is unequaled in the Tunisian travel industry.
The power of its long tradition and experience consolidates a brand known for an unparalleled selection of accommodations, particularly popular with families. With a commitment to meet travel expectations and a passion for creating unforgettable memories, Marhaba Hotels and Resorts is the leading provider of customer driven, vacation for all accommodation experiences.
Why family centric?
Because ever since the beginning we wanted to create magic from what we have and what travelers search for: the perfect summer holiday. And when you imagine the perfect summer holiday you think about sea, sun and lot of swimming. While you enjoy a fresh cocktail by the pool or at the beach, your kids can have fun at the Kids Club. For a complete experience in terms of hospitality, Marhaba Hotels & Resorts come with unbeatable offers and quality services, adapted to your family's holiday.
Marhaba Palace 5*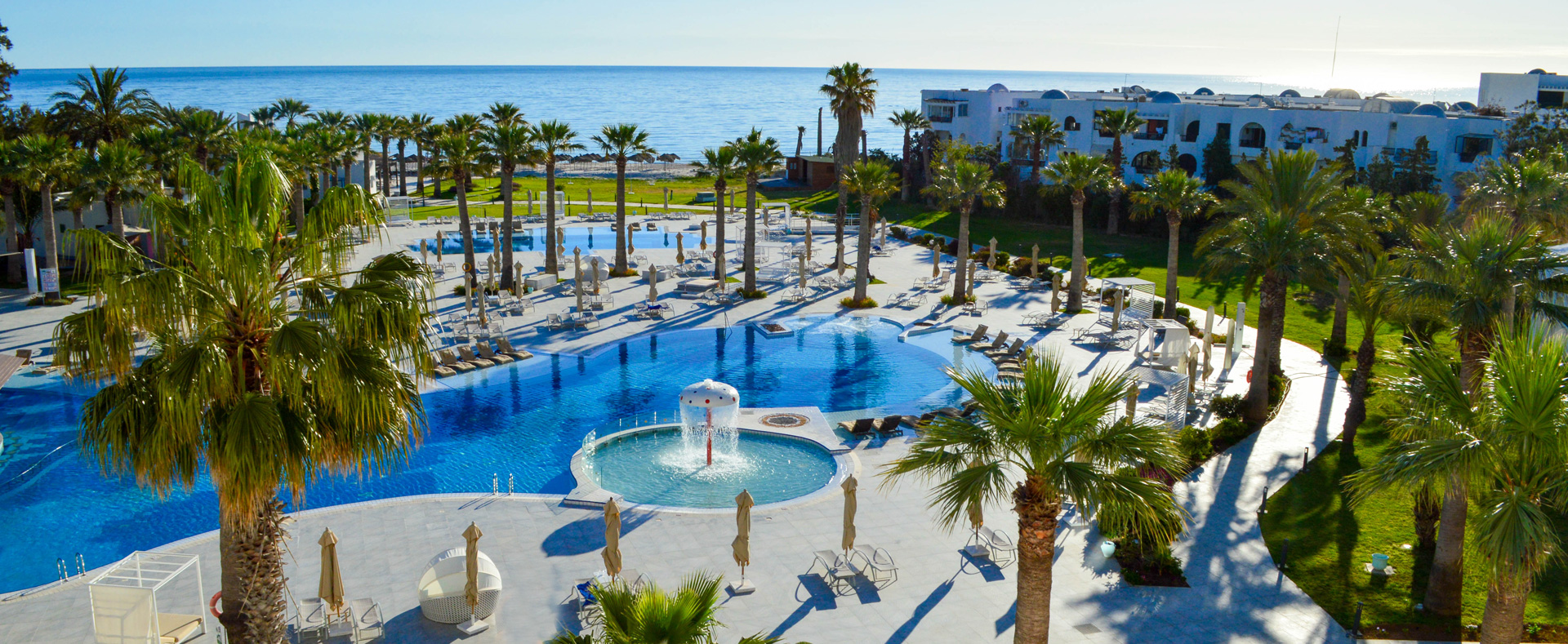 In case your family wants to be pampered a bit while on vacation, this is a luxurious option very family friendly.
With spacious rooms, new fresh modern décor and unique setting, in the very heart of Port el Kantaoui, the Marhaba Palace is perfect for modern families. Designed with character, the 5 star resort creates a positive stay through guest directed service and facilities: 5 pools, tasteful and varied All Inclusive buffet, fun and fitness options.
Marhaba Royal Salem 4*
When it comes about Royal Salem, we are talking about a little heaven, a world apart from everything. Situated in an idyllic scenery of 7 hectares of palm trees and eucalyptus forest, the complex is amazing for families. Think water slides, many pool options, Kids Club, good food, SPA center and a wonderful private beach away from curious eyes.
Marhaba Salem 4*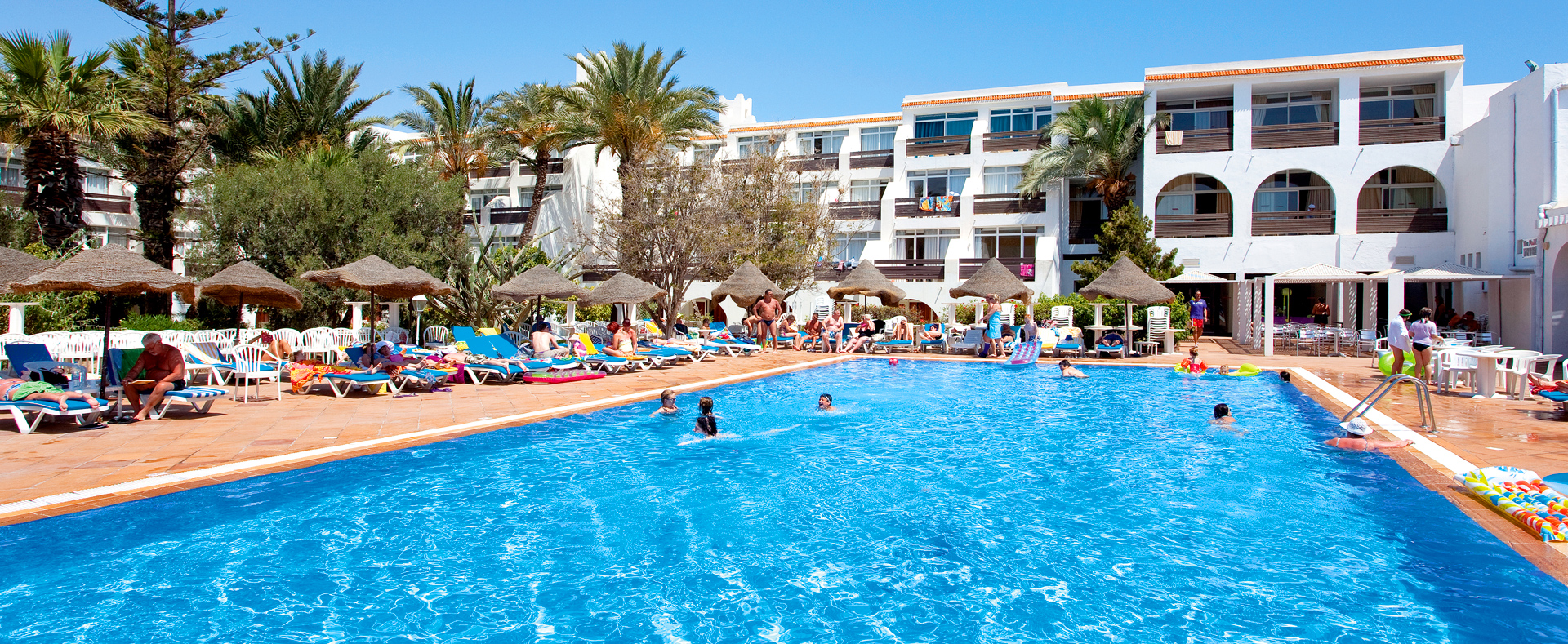 Technically, Marhaba Royal Salem and Marhaba Salem are different hotels but they lump together since they are sharing the same idyllic location and both are excellent at meeting the needs of families. Except for the fix restaurant for dinner in each one of the hotels, there are ample opportunities for lot of family fun under one roof as guests from the two resorts can benefit of all joint spaces like pool, snack bars, beach, SPA center and Kids Club.
Marhaba Beach 4*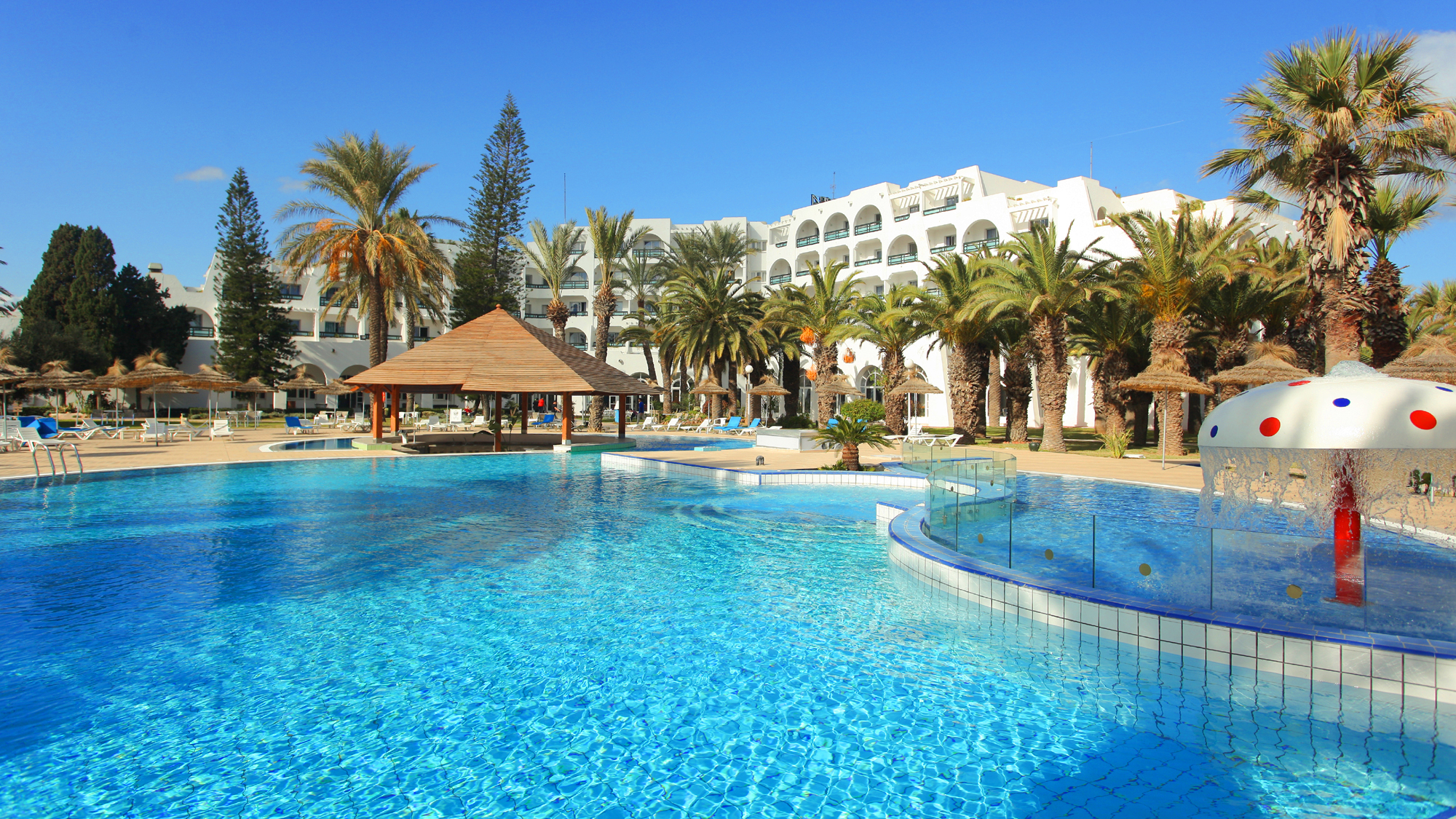 The 4 star resort located between Sousse and Port el Kantaoui is a charming place offering the experience of a special holiday at the Mediterranean Sea through its recently renovated rooms and the feeling of second home. Marhaba Beach is about back to basics experience with soul for guests who are looking for vibrant simplicity. With a mini club, a cozy pool and an entertainment program, the only feeling a guest will know in this resort is the relaxation one.
Here is where you can find your dream holiday!