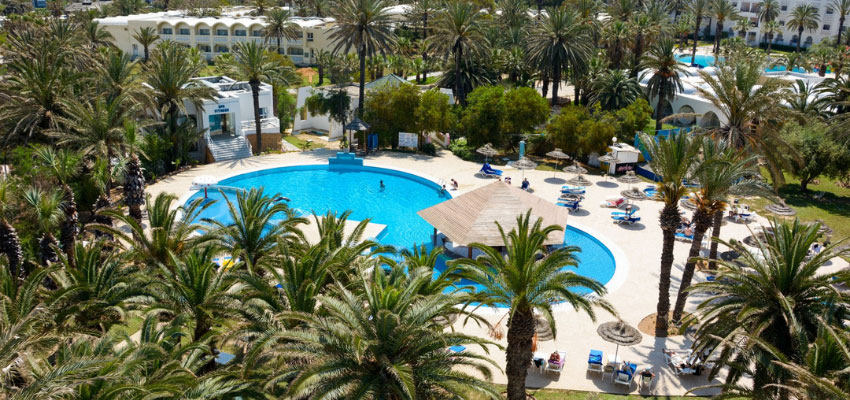 Marhaba Beach 4* : discover the newly renovated rooms !
Marhaba Beach reopened its doors with a renewed « look & feel » that invites you to sojourn in this paradise of Sousse.
The Marhaba Beach 4* charming hotel is located in one of the most paradisiacal beach areas on the coast and offers the best experience of sun, beach, comfort, relaxation and SPA.
In addition to its quality of its tailor made service, this year marks a milestone: our hotel renews its image and its facilities as part of our commitment to offer quality to our guests both as service and to maintain a constant update of our accommodations according to the new trends. For this all our rooms were entirely renovated making them more attractive and welcoming. Light tones with touch of colors mix in a bright environment, creating fresh and elegant spaces that invites you to relax.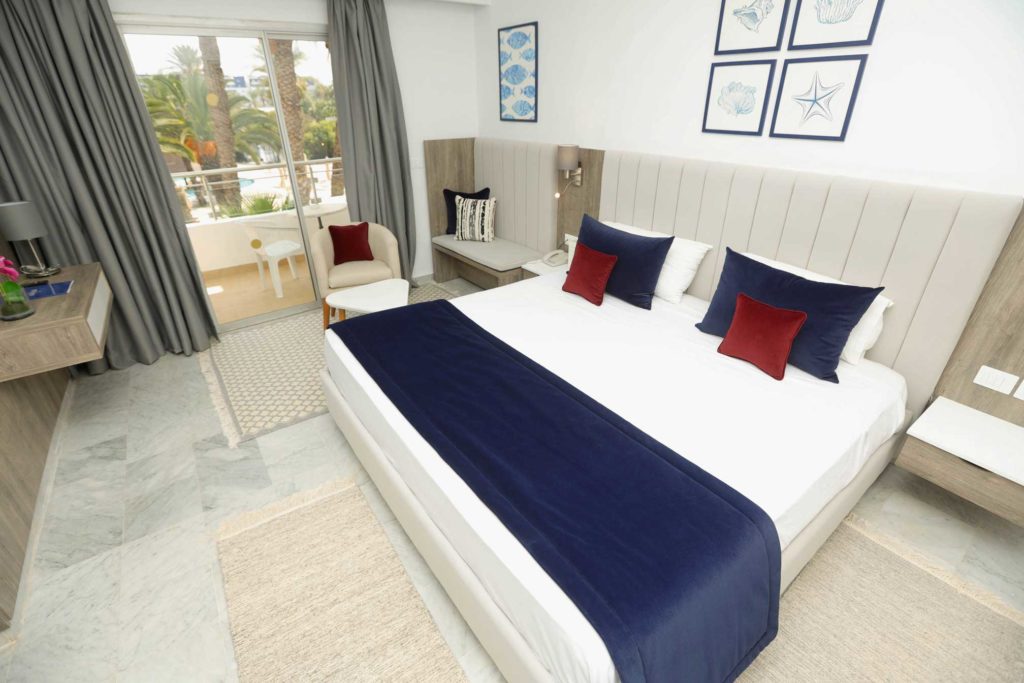 Always hand in hand with its natural paradise, surrounded by extensive gardens, our facilities include a large outdoor pool surrounded by palm trees, an authentic earthly oasis, an ongoing indoor pool soon to be achieved and a SPA center where you can receive beauty treatments for an unforgettable experience.
But if something distinguishes this hotel, it is that it has a unique, charming atmosphere, a feeling of a second home.
Marhaba Beach has 244 rooms each with balcony, a terrace on the ground floor, a Kids Club, a lovely Moorish Café and a tennis court for all the sport lovers. The rooms are spacious and fully equipped with services to satisfy the traveler: air conditioning and heating, Satellite TV, free Wi-Fi, hairdryer. Its privileged location, allows you to walk to the main points of interest, both for leisure and business traveler.
Good deal rates rates are available on our website https://bit.ly/3n7qdwp or at our partner travel agencies.
Be sure that each stay seeks that you can fully enjoy the experience and relax during your holiday.